Category Archives for 'Blackjack Games'
Blackjack, called "21" is the most popular casino card game historicaly.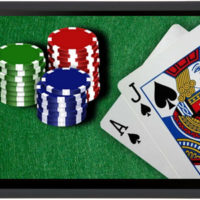 It would seem that the mobile blackjack gaming market has a new way to offer their IOS and Android games and apps  to their players, especially those interested in playing 21 on cell phones or mobile devices. We have seen an increase in the amount of mobile games for phones that have hit the market, most of which have been the most popular that anyone will find in a casino; slots, poker, roulette, and 21. There are many advantages, not only for players, …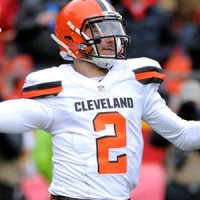 It would seem that sophomore quarterback for the Cleveland Browns, Johnny Manziel is in trouble for ditching the last game of the season. Well, if that was not bad enough, he was at that time spotted in at least one Las Vegas Casino at the blackjack tables. The first round Draft pick hasn't been living up to his potential or the expectations that many had for him, as he has demonstrated time and again with his lack of interest in the game …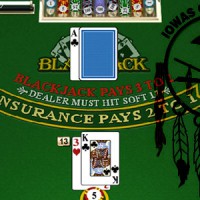 A small Indian tribe in Oklahoma is almost on its way to launching an international gambling website. The website, which resembles a casino or card room, is at pokertribe.com and now is where they are planning to offer poker, blackjack, and other card-based casino games. It all came to fruition after an arbitrator ruled that the business plan does not violate any state or federal laws. The Iowa Tribe of Oklahoma went to a judge to certify the arbitrator's award, which was …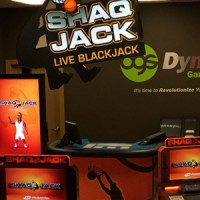 Shaquille O'Neal is known for many things, from his time playing professional basketball to acting, but what many did not expect was for him to invent a new form of blackjack. However, it is true, Shaq, along with Dynamic Gaming Systems have been able to develop a hybrid of the famous casino card game. The official name is ShaqBLACKJack, but as you can notice from the picture and logo, it will probably be better known as Shaq Jack. The company Dynamic Gaming …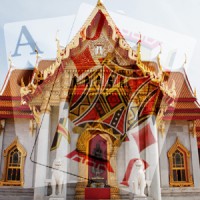 Buddha was always an open-minded and compassionate person, but he may not approve of what a Buddhist monk did in order to play blackjack. A monk from Louisiana was arrested at LaGuardia Airport and was charged with looting his own temple. After evaluating what he had stolen, it came out to roughly $150,000, and it was all so that he could go and have a weekend of fun at the casinos. The perpetrator, Khang Le, the top monk at the Vietnamese Buddhist …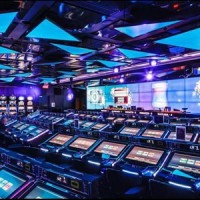 With casinos all across the country competing for customers, one in Pennsylvania is making a huge addition to their blackjack tables and other games across their main floor. The Sands Bethlehem is planning on adding 150 stadium-style seating at their electronic and live dealer tables in hopes of getting more people off the streets and into seats, especially with the younger crowd. The one problem many casinos have been confronted about over the years is the lack of seating at certain tables, …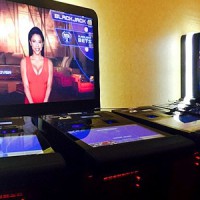 As we mentioned last week with the addition of electronic blackjack tables to the Empire City Casino, it would seem that they are not the only ones in New York that are taking advantage of the change in legislation. As more racinos join the rush to add these tables to their own gaming floors, it has only seen a positive impact, but it won't affect all in the state. There is a total of nine racinos spread throughout the state, but only …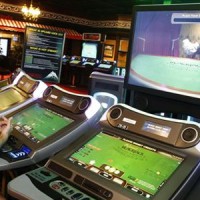 With the recent changes in the law in New York, it has prompted many casinos to add new games to their floors. Empire City Casino at the Yonkers Raceway did just that, as they are adding electronic blackjack tables to their table game selection. Ryan Munroe, the casino's operations floor manager, stated that this move will finally bring relief to many of their customers, whom always inquire about this particular card game; they now have somewhere to play. By the end of …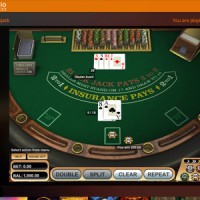 It is always great to hear alternative ways of gambling, especially if an online casino does not cater to your countries currency. This is why BitCasino.io, the first ever bitcoin-only casino offers blackjack, roulette, and many other table games to their members. Bitcoin has been the rage for a few years, and has been growing in popularity, even to the point of having several countries from around the world deem it a type of currency. This virtual currency is what drives this …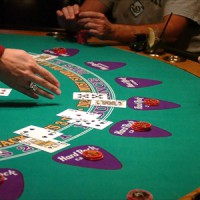 With only a few days left until the formal agreement between the state of Florida and the Seminole Tribe, it looks like the battle for blackjack is getting more complicated than anyone would have imagined. The exclusive rights contract is set to expire this Friday, which means that the Seminole Tribe must remove all blackjack games from their casinos within 90 days. It has been a long and hard process, and to put the nail in the coffin was what Ken Lawson, …
This is page 1 of 3.
There are 22 news items.