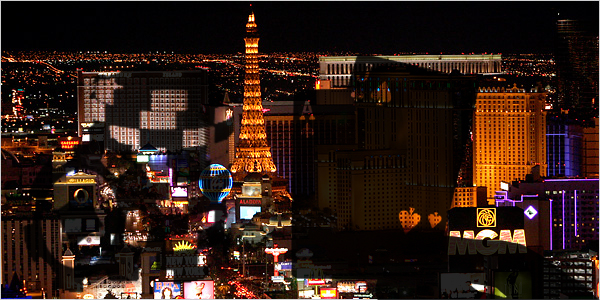 Las Vegas is home to more than 40 casinos, between Downtown and the Las Vegas Strip, where you can play blackjack. There can be differences between the rules of blackjack games, including at the same casino. The variety of casinos in Vegas can offer players friendly rules, as well as blackjack with higher house edge, and many in between. It is always better to find a good blackjack table. If the rules offer a lower house edge, you have better chances of winning. We have an in-depth blackjack table survey, including the casinos from Downtown to The Las Vegas Strip, and the best and worst blackjack games that Vegas has.
2014 Blackjack Guide


Single Deck Blackjack
Double Deck Blackjack
Shoe Blackjack
Video Blackjack
Las Vegas Casinos


Northern Strip Casinos
Central Strip Casinos
South Strip Casinos
Downtown Casinos
Las Vegas Blackjack Guide
Most rules will be different depending on the table limits, with higher limits having loose rules, as opposed to $5 minimum bet games. This is not always the case, but is a good assumption to follow. Bringing a larger bankroll to Las Vegas, the better the blackjack game you can play. Players that are able to afford $100 minimum blackjack games will most likely play at any casino high limit lounge. These rooms are private and secluded from the rest of the casino. Players can earn comps faster, and may receive additional perks from the casinos when in high limit areas. High limit lounges usually offer six deck shoes with great rules, double everything including after splitting, can surrender and split Aces. Dealer's will most likely always stand on all 17's.
There are many different high limit games offered throughout Las Vegas, which include the Double Deck Blackjack game. The game lets player's double on anything, and the dealer will stand on all 17's. The game can be found at MGM properties, including New York New York, Mirage, Belagio, and Luxor. This game is usually only played at high limit tables, but can also be played at the Aria, Bellagio, and Mirage.
Single Deck Blackjack is a game that usually offers bad player rules in most Vegas casinos. Most of the Single Deck Blackjack games pay 6-5 odds on blackjack, not the usual 3-2. Players can find a good Single Deck Blackjack game if they visit Binion's or the Riviera. The single deck blackjack games with 3-2 payout restrict doubling down only on 10 or 11, and are not allowed to double after splitting. The dealer will hit on soft 17's in the Single Deck Blackjack games.
You can also find poor blackjack games throughout Las Vegas. These games usually come with blackjack payout of 6-5, and tend to use eight deck shoes. Most of the poor blackjack games can be found at the Caesar's Entertainment properties, including Harrah's, Margaritaville, Flamingo, Bill's Gambling Hall, Bally's, Paris and Caesar's Palace. You can find the worst blackjack game at the Party Pit on the Las Vegas Strip, which may offer unfriendly player rules. Other casinos that offer poor blackjack games are the Casino Royale, Monte Carlo, Binions, Four Queens, and Luxor. When playing with eight deck shoes, remember that the edge and odds are more in favor of the house, as opposed to six deck games that have a lower house edge.
Some casinos will have better player rules, even if the blackjack games pay 6-5. Read the rules for each individual table before sitting down, or ask the dealer about the rules specific to that game. This will let you decide whether it is a poor blackjack table.