New York Racinos Quickly Adding Electronic Blackjack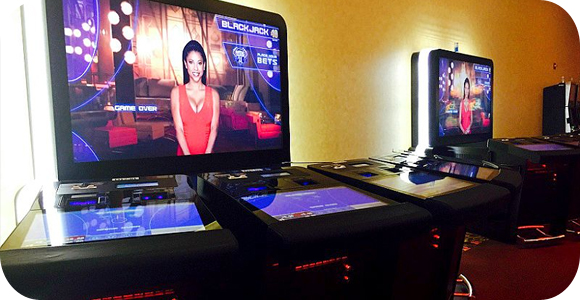 As we mentioned last week with the addition of electronic blackjack tables to the Empire City Casino, it would seem that they are not the only ones in New York that are taking advantage of the change in legislation. As more racinos join the rush to add these tables to their own gaming floors, it has only seen a positive impact, but it won't affect all in the state.
There is a total of nine racinos spread throughout the state, but only six of them will have the ability and rights to add these machines. This leaves three out of the running, and the reason is quite simple yet frustrating, they are located in the western part of New York, where they are within the exclusivity zone that is enjoyed by the Seneca Nation of Indians that has three casinos in that area. The other six racinos that are allowed and currently adding hundreds of tables are:
Empire City Casino
Monticello Gaming & Raceway
Resorts World Casino New York
Saratoga Casino and Raceway
Tioga Downs & Casino
Vernon Downs & Casino
With Empire City Casino and Resorts World Casino taking the lead, they have already added hundreds of video blackjack machines already installed, with plans to add many more before the end of the year. This will certainly boost their revenues, as well as make the state of New York happy with the taxes. This is all part of the effort to expand legal gambling and casinos within the state, as we have already seen several investors show their interest in building. It was thanks to Gov. Cuomo and the Legislature in this year's budget authorized some electronic games where there is an element of skill.