Grande Vegas Casino Launches Suit 'Em Up Blackjack Games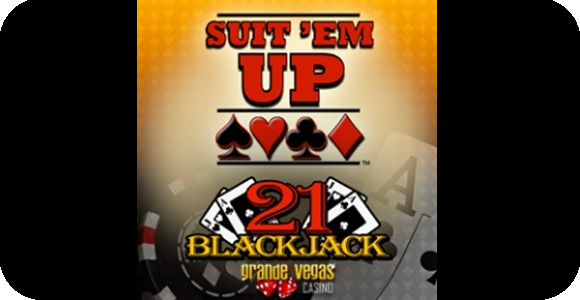 New variations of blackjack games pop up all the time, but that does not mean they become popular enough to place on a casino floor. The Grande Vegas Casino is introducing Suit 'Em Up, a variation that has gained a lot fame among players, so it may actually bring in more enthusiasts just to learn what perks they can get from it.
It is a side bet, where players get odds of 60:1 payout when they place a wager on what the suit is of the first two cards that are dealt to them. This means that players could get a nice payout if they win the side bet, although it comes with a risk. It is played with 2, 6, or 8 deck blackjack, with a house edge of 2.67% when playing with 8 decks.
Anyone interested can visit the casino's website or facebook page to check up on possible bonuses and other perks they could get from the unveiling. Players using mobile devices or simply online, Realtime Gaming will be launching the game simultaneously with the launch at the Grande Vegas Casino.