Electronic Blackjack Tables To Bring In Patrons In Plainville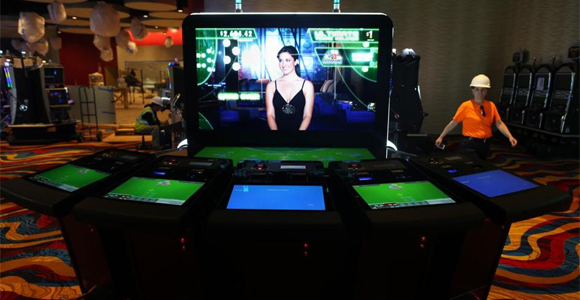 Plainville, Massachussetts is getting a makeover, as several prominent casino owners are on their way to building new locations in this city; as they expand using electronic games like blackjack and slots. One casino, the Plainridge Park Casino is on the verge of being finished, but is already inviting patrons in to play a few games.
The reason this expansion is important is due to the fact that the rules have changed, allowing racetracks to offer electronic games. As such, big names in the industry like MGM Resorts and Wynn Resorts, who open casinos in 2017 and 2018 respectively. This will mark a huge boost in the local economy, as the Plainridge Park Casino predicts on making $250 million each year.
Of those $250 million, 40% will go to the State as taxes ($100 million), and 9% will go towards supporting the racetrack; which will still be functioning. So far, they are finishing the installation of several electronic blackjack tables, like the one pictured above, where patrons will be served by the virtual dealer.
Live games are still not permitted, but electronic games are certainly welcome. This will put Plainville on the map as a go to haven for all those people that want to try their luck at the blackjack table. To read up on more of the details on the opening and inner workings, check out the this article.