PokerStars.eu Launch Live Dealers For Casino Games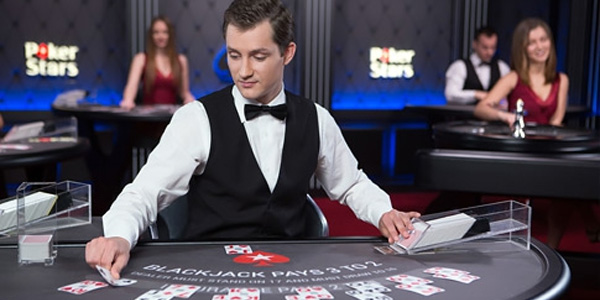 PokerStars.eu has continuously impressed the world with its advancements into the casino gambling world, as it is part of the Amaya Group after all. Its latest achievement, live dealers for its Blackjack games, as well as for other casino games including Roulette, Baccarat, and Casino Hold'em.
This will allow all of the PokerStars players to enjoy their favorite games with a live dealer. Players will now be able to chat directly with the dealers, something they could not have done in the past. The dealers will also be able to interact with the players, responding to any comment or question as they deal the cards.
It is a great addition, seeing as how having live dealer, especially with blackjack games, add a level of authenticity, not to mention that it takes the immersive experience to a whole other level. They had recently rolled out the Live Casino in Spain, and have now launched on their main European site.
PokerStars has always had a high level of quality when it comes to poker, and now we can see that very same quality, security, and awesomeness in casino games like blackjack and baccarat.
Read more at RGTOnline.com