BWIN Adds "Slider Blackjack" To Their Mobile App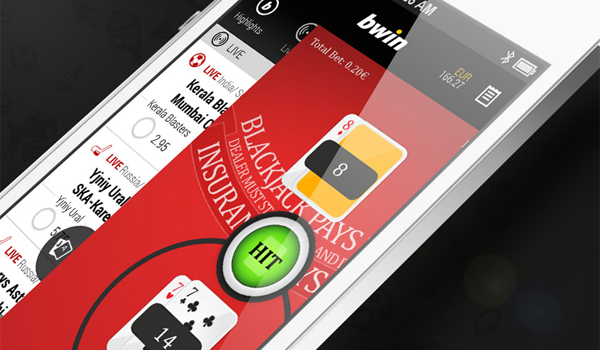 The huge online sportsbook bwin has just released an update to their mobile betting, where one of its features include "Slider Blackjack", a small blackjack game that allows you to play a hand while placing your other bets. This new app is actually an industry first in the sense that no one has made an app that works like this, merging mobile sports betting with blackjack games.
The app is more geared towards the sportsbook, but if you still want to enjoy a hand or two of blackjack then you can download and try the app for yourself.
Hopefully this type of app, which is available in iOS and Android devices, will lead the market towards making new gambling apps, so that mobile betting grows, and more users have access to the variety of casino games including blackjack, roulette, and more.