Patriots Fan In Vegas Bets Blackjack Winnings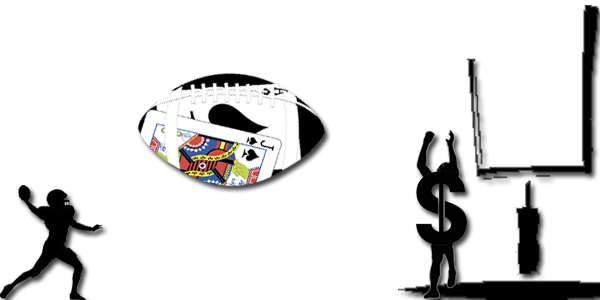 Scott Desgrosseilliers, a huge NFL fan, has spent the last 11 out of 12 Super Bowls in Las Vegas. This year, Desgrosseilliers decided to play blackjack as he waited for Sunday and the Super Bowl kick-off. This tradition has been going on for years, and will probably continue for years to come.
As anyone that visits Las Vegas, they are drawn to not only the sports gambling, but also the wide range of table games that are offered. This is where Desgrosseilliers decided to use some of his money, $40 to be exact, on the blackjack table. Apparently he is a gifted person, and had lady luck on his side. He managed to turn those $40 into $1,500.
We have all heard stories about players hitting it big in blackjack or sports betting, but this time we have a player and football fan that managed to do both. He took $1,000 from his winnings and placed a bet on the New England Patriots, the main reason he had gone to Las Vegas. With the Patriots at -1, he managed to make a nice profit from his $1,000 bet.
All in all, Scott flew back home after his great Vegas weekend a richer man, but not only that, he also had a blast while doing so.