Seminoles Deadline Reached, Running Illegal Blackjack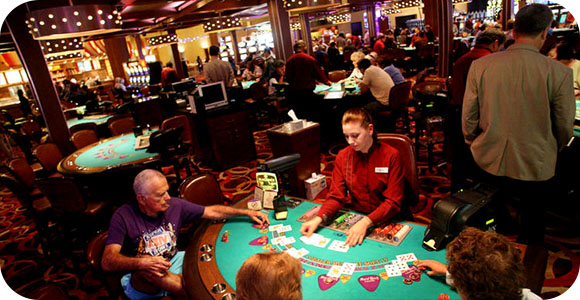 Over the past year we have heard about the on-going dispute between Florida and the Seminole Tribe, who say they have the right to continue using 21 and other card games in their casinos. The original agreement granting the Seminole casinos exclusive rights to use card games expired a week ago, yet they are continuing to offer these games to their patrons, while hoping to reach an agreement.
Despite hearing that there was progress towards an agreement was close between the State and the tribe, things seem to be spiraling in a different direction. As they continue daily operations, they also plan on suing the state of Florida in order to keep the blackjack tables open. As this could take a while, they have decided to run their tables in an "illegal" manner.
Although they do not have exclusivity over offering the card games anymore, there is a grey line on whether they are allowed to at all. Class III games, which includes other casino games like baccarat, craps, slots, and poker, are not deemed illegal under Florida law, but things are changing. The reason why the state has not reached an agreement is because they plan on allowing commercial casinos to be built and run within its borders, as well as expanding and allowing race tracks to start using Class III games; as they were only allowed Class II before.
"Blackjack, baccarat and other banked card games are continuing, as usual," Seminole spokesman Gary Bitner wrote by email. "The Tribe believes the games have been authorized for the reasons stated in the lawsuit, and it is seeking court guidance while the games continue. The Tribe is also continuing its negotiations with state leaders and believes those negotiations are going well."
State and tribal negotiators have been trying to reach a renewed agreement, possibly allowing the addition of roulette and craps at tribal casinos in exchange for higher payments. In return, the tribe might allow some expansion of slot machines at existing parimutuels, including at the Palm Beach Kennel Club in West Palm Beach. This, however, would depend on Gov. Rick Scott signing off on the agreement. Either way, it means a lot of tax money on blackjack; which gave them roughly $250 million each year from the tribal casinos.