Full Tilt Casino Giving Gold Cards To Live Blackjack Players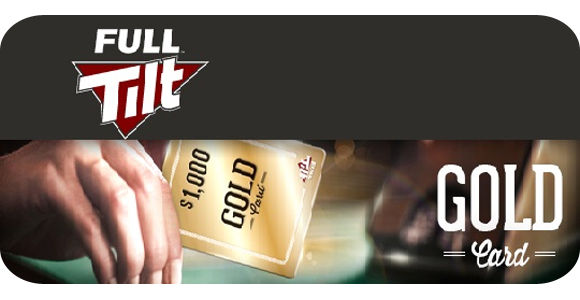 It seems that Full Tilt Casino is promoting their new Gold Cards as a way that players can earn an extra $1,000 by simply playing at their live blackjack tables. This gives any player a great opportunity to earn a thousand more that they can use to bet with, or simply walk away with; after the roll-over is completed.
The popular online casino will be giving these prizes away to 300 players each day, so be sure to be playing at their tables. As a member is playing, if they are dealt one of the Gold Cards, they are being given a credit of $1,000 into their account.
This is one way that could help other casinos promote their live blackjack, as well as other tables. Live tables are becoming more and more popular, even having casinos dedicate entire sections with Live Dealers. Giving players this chance of getting some extra playing money will certainly work to their advantage.
You can check out all of the details at the Full Tilt website.