Bovada Online Casino Upgraded, Blackjack Experience Improved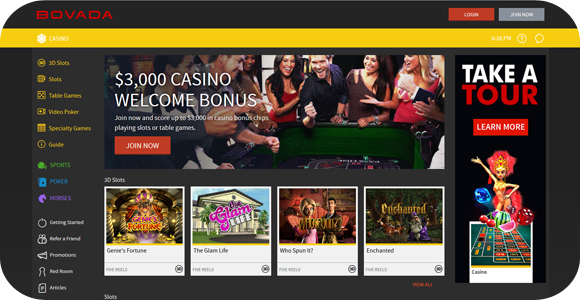 It seems that Bovada, popular online casino, sportsbook, and poker room has upgraded their entire website, as well as some of their features. This has enhanced the player experience in blackjack, slots, and many other table games.
You can already start to see the vast changes that they have made simply by looking at their appearance. They completely changed the way players, members, and visitors can navigate, making it easier to find what they are looking for.
As for those players that prefer the casino action, they can easily access their accounts, and start playing on the various different blackjack tables and games available, whose selection has been expanded, without having to download any kind of software.
This instant play feature will allow you to play through your internet browser, and has even been adapted for mobile devices, so you can play on the go. They still have many more upgrades to complete, but for now, you can read about the details here.