Maryland Passes Blackjack Rule Change, Dealer's Hit On Soft 17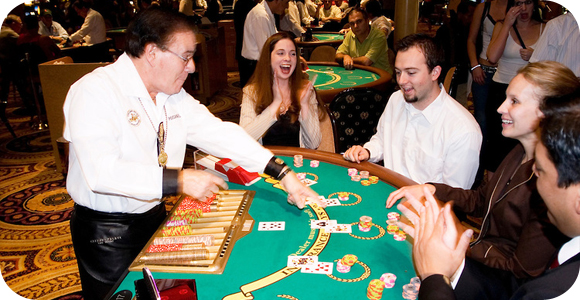 There is excellent news for the many Maryland casinos, not so much for the players that enjoy playing all of the different blackjack games they offer. The State gambling regulators just approved the request to allow their dealers to draw an additional card when they have a Soft 17 hand.
For those not familiar with the term, a soft 17 is when a player, or in this case the dealer, has an Ace and a 6, creating a 7 or 17, which is considered soft. In the past, the Maryland casinos would have to Stand on soft 17's, making it harder for the casinos to win with that hand; as statistics say that getting another card on a soft hand improves their chances of getting a better hand.
This rule change will give casinos a slightly better house advantage over the players, where it will increase the house edge by 0.22% on top of the regular 0.46%, making the total of 0.68%. Some may think this isn't very much, but consider how many hands are played each day, week, or month.
The small difference could mean millions in extra revenue, as players will have that much against them. This is an interesting rule change for Maryland, as they are considered to be one of the more player-friendly states; like having a 3-2 blackjack payout.
Let's just hope this doesn't affect the underlying business, as some blackjack players do not like to play on Hit on Soft 17 tables.